Using Professional Unmanned Aerial Vehicles (UAV'S) Internationally
All Unmanned Aerial Vehicle (UAV) operators are required to hold Operational Authorisation from the Civil Aviation Authority (CAA) to operate the UK airspace.
For each shoot we must adhere to the processes in our Operations Manual in accordance with our GVC Qualifications.
What We Will Need From You
We will require the following information from you in order to adhere to our Operations Manual.
Location of the shoot
Ideally the exact postcode or map reference where you want the filming or photography to take place.
Landowners Permission
In order to fly we must obtain the land owners permission. This is necessary for our pre-site assessment.
Time/date of shoot
Are you looking to shoot on a particular day, or over a given period? Knowing the dates and times are very important for us.
Media Requirements
Do you require video or still photographs?
We can do both together if required.
Types of Shot
What you want us to shoot and how. We can also advise on this depending on the production, location and subject.
Would you like us to edit and grade the footage? Is there any particular codec you would like the footage supplied with?
Site Survey and Risk Assesment
We will have done a pre-site survey using all available resources.
On the day of the shoot we will then carry out an on-site risk assessment and survey to identify any potential hazards, ensuring the flight may be carried out safely.
Once this has been done we will:
Confirm that all permissions have been granted.

Check the airspace to make sure that it is safe to fly in the area.

Carry out pre-flight checks on all our equipment.
Fly the operation as safely and as competently as possible.

Ensure we have captured the footage you require.

Carry out post-flight checks.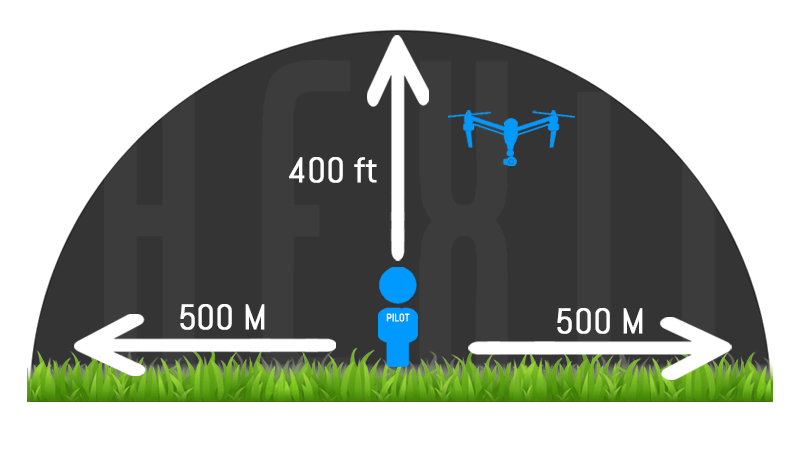 Operational Bubble
Operating in line with the CAA regulations we can fly from 1 ft to 400ft in the air allowing for dramatic reveals, birdseye views and dynamic manouvers.
Whilst always operating within the line of sight we can fly up to 500M from the pilot, giving previously unattainable low level tracking shots across land and water.
To increase flights above 500M we can operate from a moving vehicle giving an unrestrictive horizontal distance.
Weather
Our cutting edge equipment is sensitive and therefore cannot operate in rain.
We can safely operate in wind speeds up to 20mph whilst still obtaining steady shots, however, we are unable to fly in conditions where this limit is exceeded.
We use various tools to monitor weather conditions and wind speeds leading up to the shoot and also on the day of the flight in order to determine if flight safety may be compromised.